As Winter shows up North the Fish show up in the Florida Keys.
Watching the Weather Channel I noticed that the Windy City has already had to shovel snow! Here in Islamorada we've still been experiencing Summer like conditions with day time temps in the high 80's and the fishing has been great!
Florida Bay in the Everglades National Park  where we fish.  The average depth of the Bay is only 3 1/2 feet. These shallows are fertile and the Snook, Redfish and small Tarpon are here to feed. Sothe best baits have been live shrimp or D.O.A. Shrimp lures. Shrimp catch fish when nothing else works! We always have someone pitching 5 -6 inch soft plastic jerk baits rigged weedless.  Color wise you can't beat white or shad colors. The Redfish are running from 16-24 inches in good numbers.  Snook have been about the same size with some 30 inch fish mixed in. Both of our 25 foot Contender Bay boats have a Minn Kota trolling motors.  Trolling motors allow us to take these boats up into shallow water and sight fish the backcountry. The shallows is where the bite is these days.
'Cooler weather to our North has pushed Spanish Mackerel  into the waters bordering Western Florida Bay. The past few days we've chummed up a consistent bite. Add in some very tasty Mangrove snappers and you have a great meal for the end of the day! We have choices daily between Florida Bay and the Everglades and this improves you day.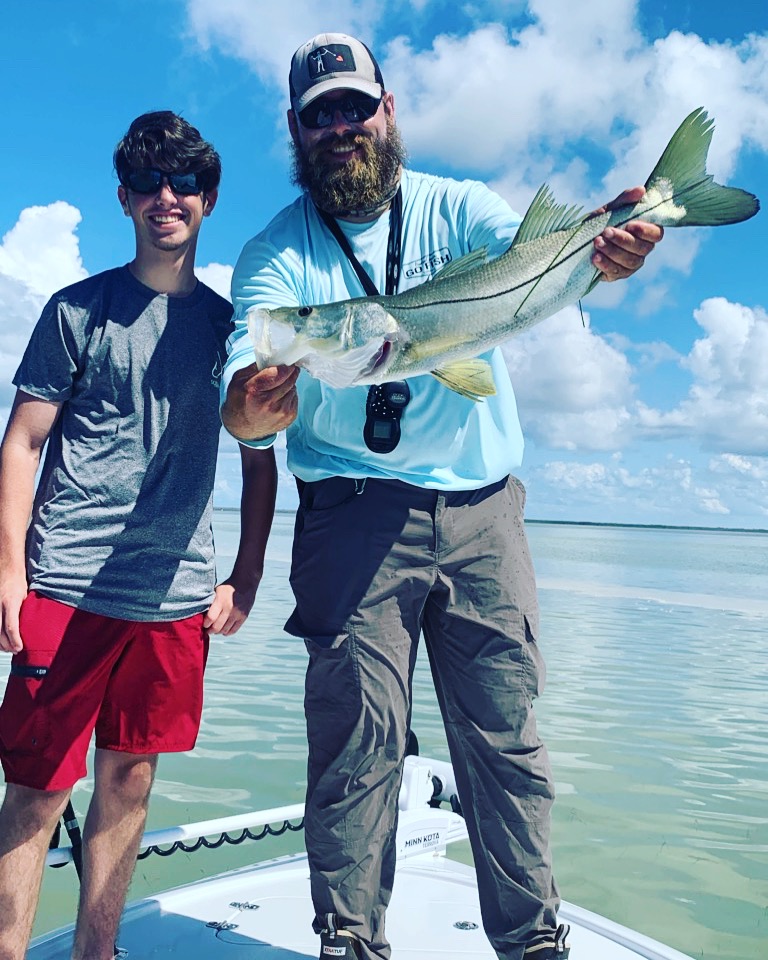 Summer in November in the Florida Keys and Islamorada. Fishing is Hot!